A Council media release today confirms what many feared. The Tadcaster Road carriageway is going to be dug up again only 3 months after it was resurfaced.
The carriageway is currently in excellent condition and contrasts markedly with the condition of most other roads in west York.
But it seems that the Council jumped the gun when they undertook a £600,000 resurfacing scheme earlier in the summer.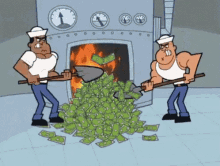 The government announced a £5 million improvement budget in July only weeks after work on the road was completed. The government was responding to a bid that the York Council had made earlier in the year.
It is likely that taxpayers will want to know a lot more about how this blunder happened.
The Council media release issued today says,
"One of the busiest roads in York is set to benefit from a £5million government funded road improvement scheme.
City of York Council was successfully awarded funding from the Department of Transport's Local Highways Maintenance Challenge Fund.
The funding will enable to council to improve large sections of drainage along this route which will reduce localised surface water flooding. The work includes the delivery of additional pedestrian crossings and will ensure the road is maintenance free for the next 10 years.
The authority has been proactively working with all the major utility companies, water, gas, electric, phones, to coordinate their future work. During this process it became apparent that Northern Gas Networks (NGN), were due to carry out major work in 2023. Working in partnership they have brought this work forward to 10 October 2020 ensuring minimum disruption for residents and commuters. The council works are scheduled to start in January 2021.
Cllr Andy D'Agorne, Executive Member for Transport, said at City of York Council, said:

"It's excellent news that our bid for £5million to upgrade Tadcaster Road to reduce localised flooding has been reviewed by Government and is now in approved. This will deliver much needed improvements to one of York's busiest routes.
"Our primary goal is to ensure these works are coordinated with utilities companies so that the level of disruption for residents, businesses and visitors is reduced as much as possible."
Frequently Asked Questions
Wasn't part of Tadcaster Road resurfaced earlier this year?
Yes, the council bid to government for a scheme on Tadcaster Road. The council received confirmation in March that it was unsuccessful and would not receive funding. Therefore the council resurfaced a section of Tadcaster Road as it was in need of urgent repairs between The Horseshoe and St Aubyns Place.
However, in June the council was then awarded the £5million funding to improve large sections of drainage along Tadcaster Road which will reduce the risk of localised surface water flooding.
Northern Gas Networks have recently informed the council they have plans to carry out major works to their service at Tadcaster Road by 2025. The council was not made aware of these works before the section of Tadcaster Road between The Horseshoe and St Aubyns Place was resurfaced earlier this year.
Whilst it is not an ideal situation, the Council would rather sacrifice a small part of the works that have been undertaken already rather than risk the digging up of the major £5 million scheme in a few years' time for the Northern Gas Networks scheme.