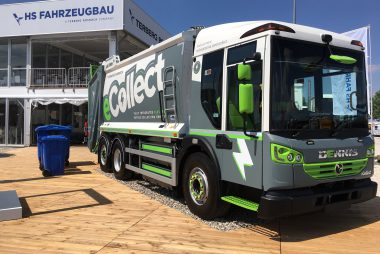 As attention focuses on the major backlog in waste collection that is developing in York, another "behind closed doors" decision has been taken to order 12 new refuse collections vehicles.
Two of the 12 will be electric vehicles. These vehicles cost approximately 2.5 times more than their conventional counterparts but are cheaper to run. They have range limitations.
There is only 1 supplier of these types of vehicle in the country and they say that January 2021 is the earliest that delivery can be expected.
The 12 vehicles will cost £3 million in total.
A further order is expected to be approved later in the summer bringing the total investment to over £6.6 million
Much of the Councils waste management fleet is well beyond its normal lifespan. This has resulted in unreliability with missed collections a feature of the last 18 months of operation. The COVID crisis has simply magnified the problems.
The Council has never satisfactorily explained why it did not continue its annual vehicle replacement programme to ensure that overall reliability levels remained acceptable.
It appears that indecision – prompted perhaps by a hope that more electric options would become available  –  led to unacceptable delays in placing orders.
The Councils internal scrutiny and audit processes should have  revealed the risks associated with such inaction.
Sadly that process didn't seem to work.
Quite what quality of service residents can look forward to over the remainder of this year remains unclear.