Hospital patients and deaths
There has been an increase in COVID hospital patients reported today, No more deaths
Test results
69 positive test results were announced today. They bring the cumulative total up to 17,444
The number of cases in the City has increased by seven to 520.
The rate /100k population has increased to 246.9. The case rate in the City has leveled off and is expected to remain around 250 for the remainder of the week.
Neighbourhoods
All neighbourhoods, apart from Tang Hall, now have an infection rate below 400.
There has been a surge in case numbers in the Tang Hall area. This was unexpected as most of the student accommodation in the area is unoccupied during the summer holidays.
Vaccinations
809 vaccinations were completed yesterday (Sunday)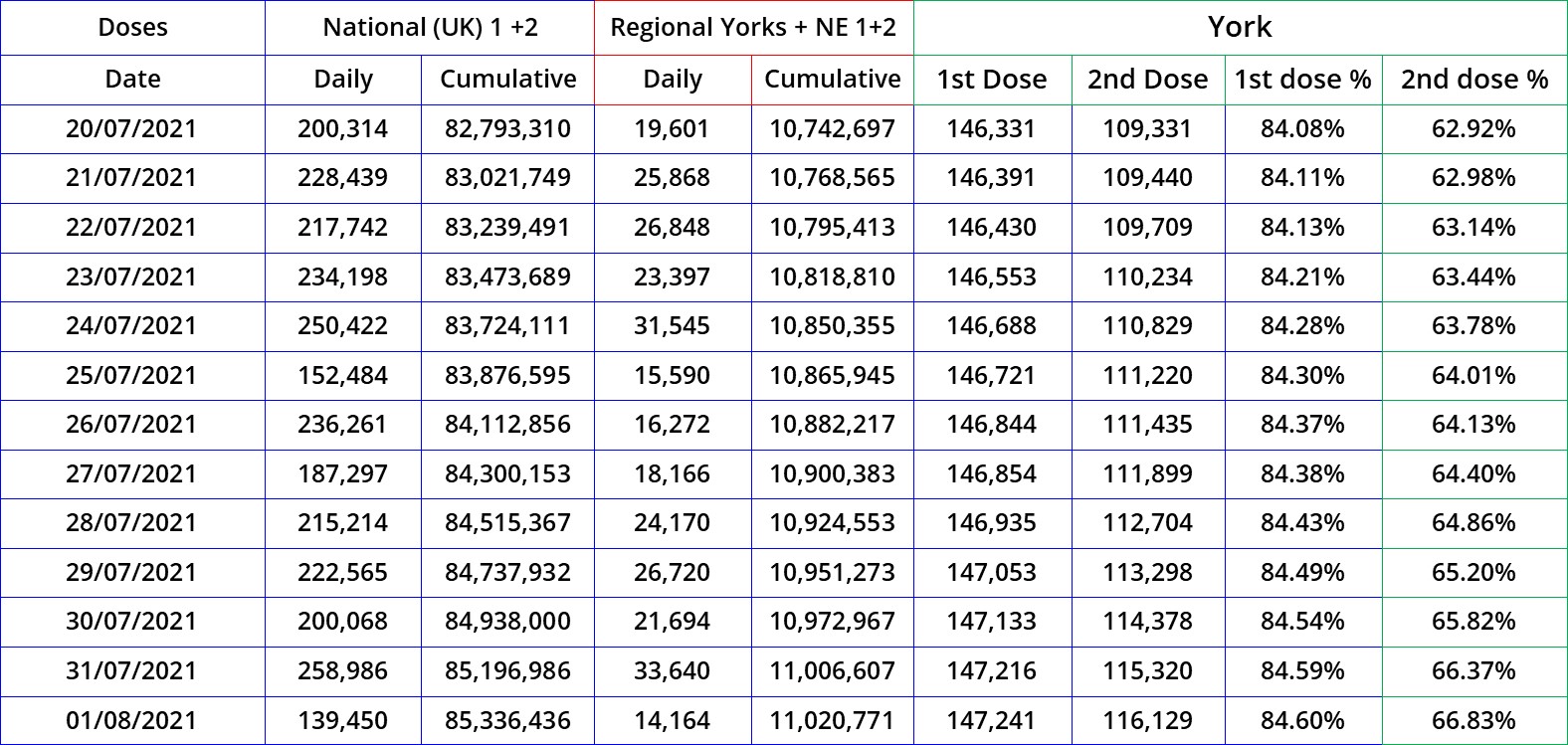 Tests
7219 PCR tests were completed during the week ending 27th July 2021
Of these, 7.6% were positive. That is less than the 7.8% positivity found during the previous period.
In addition, 1806 "lateral flow" tests were completed on 1st August 2021