Deaths and test results
There have been no further deaths announced by the York Hospital Trust today
An unwelcome milestone has been passed with over 6000 positive test results now recorded in the City. Today THIRTY THREE (33) additional infections were announced bringing the cumulative total to 6005.
The projected rate /100k population for Tuesday 15th December is 78.3. That would be the highest since lockdown was relaxed on 2nd.
There is now an urgent need for a fresh statement from local Public Health officials. The spike may be influenced by increased testing using the "lateral flow" system. If so, then an analysis of the source of the "positives" is required.
If not, then the characteristics of any "contact" chains needs to be explored and publicised more fully.
The neighbourhood figures for 11th December (pre expected spike) show three areas with less than 3 cases. In two there were zero infections.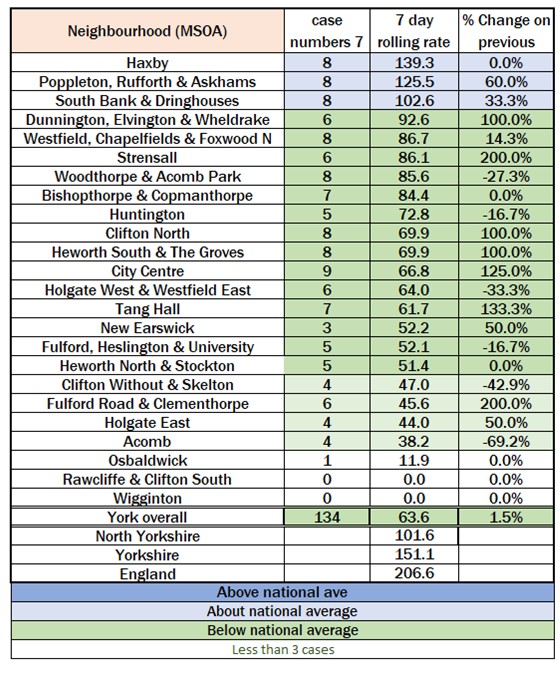 While case numbers are fairly static at regional level (prior to the expected Christmas spike) at national level infection rates are already increasing.
No change to Tier 2 restrictions in York
York and the rest of North Yorkshire will continue with Tier 2 level restrictions at least until the new year. The announcement was made by the government today. It comes as little surprise given the increases in infection rates in the City over the last few days.
According to the Health Secretary, Matt Hancock, York will need to have less than 45 cases /100k population before it will be considered for Tier 1 restrictions. Currently York has a case rate of 69.3 (and rising).