The track has been developed by a partnership of University of York and City of York Council, who have worked together over the past 12 months. The track has been awarded a Class A certificate for a regional centre by UK Athletics.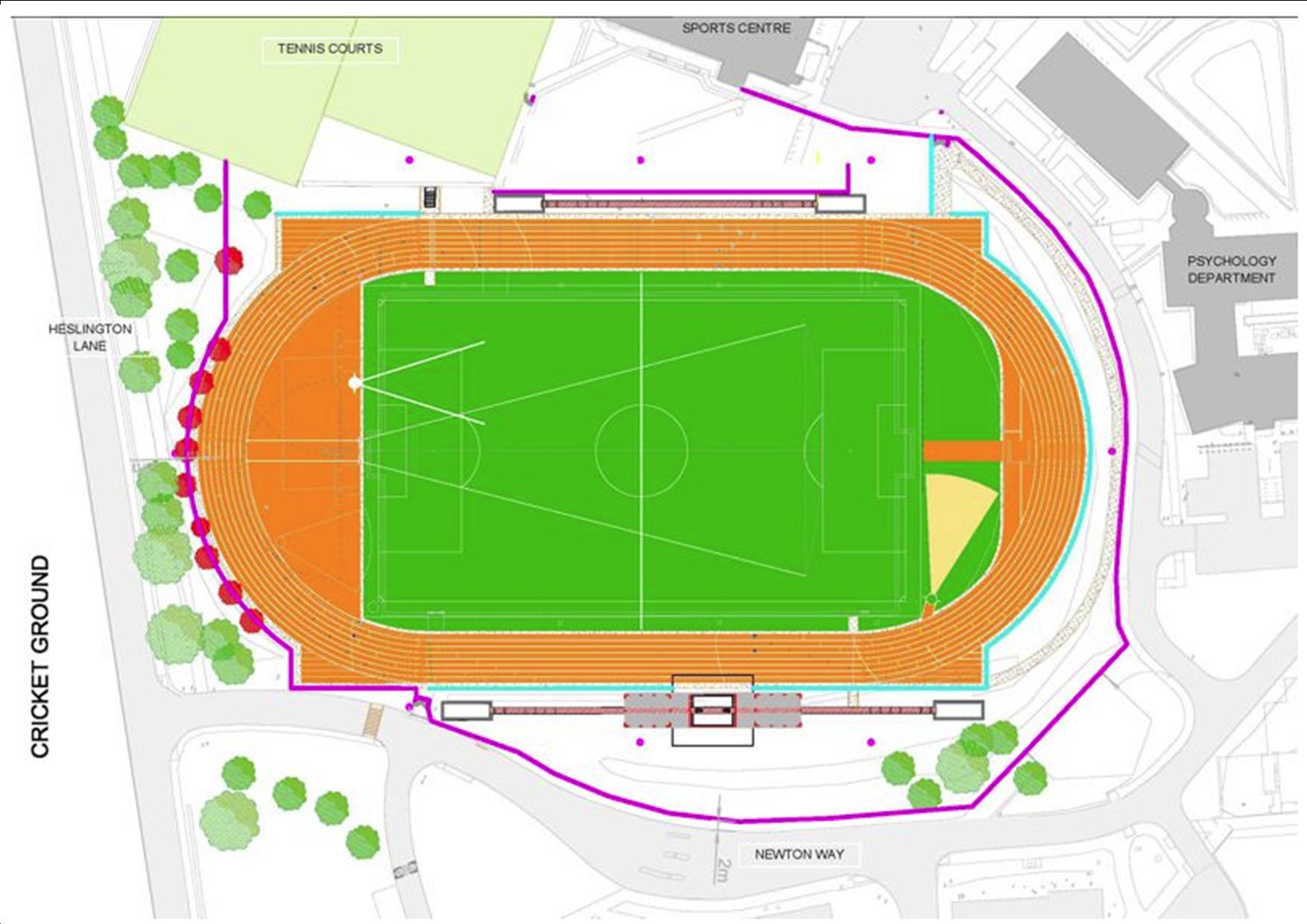 The track, built at the University's Heslington West campus, cost £2 million and was funded by both the council and university. The facility includes an 8 lane synthetic running track, a grass infield for field disciplines like javelin, hammer, discus and shot put and other synthetic areas for pole vault, highjump, long and triple jump. In autumn 2015 additional work will start on a new sports pavilion and covered seating for 500 spectators. In the meantime a temporary pavilion and stand are in place for the summer season. These first class facilities now provide York's athletes the best possible opportunities to improve their sporting performances.
The facility is the new home for City of York Athletic Club and is also available for use by regional schools, local groups and athletes of all abilities.
Cllr Nigel Ayre, Executive Member for Culture, Leisure and Tourism who was at the track for the session said:
"The opening of this brand new track will greatly improve athletics facilities in York. It has been made possible through strong local partnership work between the council, the University of York and City of York Athletic Club. I originally brought forward plans to fund and build a top-class athletics track at the University as the Executive Member in July 2010. I am therefore pleased that this vision has now been realised and athletes of all abilities can start to enjoy the new facilities."
(more…)