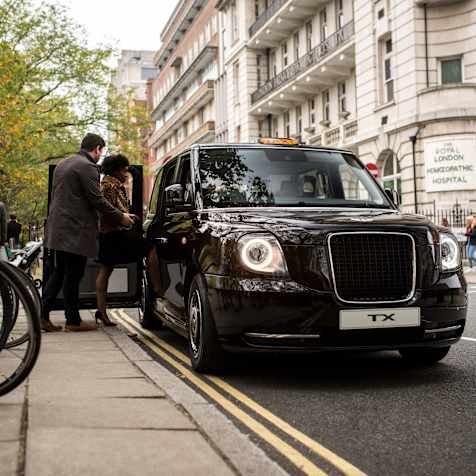 A Council report suggests that most taxis and hire cars in York will become battery powered over the next couple of years. The major change would see new taxi plate applicants advised to secure a electric vehicle although hybrid options would be acceptable.
The report also suggests that the existing number of taxi plates (183) should be retained for the City and that there would be no change to taxi ranks. 24% of vehicles are regarded as wheelchair accessible. There is no restriction on the number of private hire vehicles in the City.
There are 151 people on the waiting list for taxi plates in the City.
The plan to move to low emission vehicles is seen as a way of reducing emissions around the City. The report acknowledges that such vehicle are more expensive to purchase.
A concession is suggested for large wheelchair accessible vehicles.
The average age of the taxi/private hire fleet is currently 7 years. The Council is now proposing that 7 years should be the maximum permitted age of a taxi or hire car.
The report says, "there are many cars in the fleet that do not meet the latest Euro standards and there is still a large number of vehicles operating in the city which are Euro 5, Euro 4 and even some Euro 3 vehicles – including hackneys. It is well documented that Euro 5 diesels are a problem in respect of their emissions of harmful particulate matter".
The report goes on to say new hackney carriage vehicles licences will only be issued to the following type of vehicles:
· Fully electric wheelchair accessible vehicles
· Plug in electric petrol hybrid wheelchair accessible vehicles (These vehicles are purpose-built taxis and have CO2 emissions of less than 50g/km and can travel at least 112km (70miles) without any emissions)
From 1st January 2021 new private hire licences will only be issued to the following type of vehicles:
· Fully electric vehicle
· Plug in electric petrol hybrid vehicle
· Petrol hybrid vehicle – Euro 6 class or better (less than 7 years old)
· Wheelchair accessible vehicles – Euro 6 diesel/petrol or better (less than 7 years old)
The Council is offering financial support to eligible CYC licensed hackney carriage and private hire drivers/vehicle licence proprietors to upgrade their vehicles to low emission variants.
There may be a concern that the proposals are ill timed.
Taxis – along with other types of public transport – have suffered reduced use because of the pandemic and lockdown.
Air quality levels are currently good in all parts of the City.
While passengers will welcome the move towards improved standards, some will argue that the current health situation suggests implementation of the new rules be delayed. New compliant vehicles can cost around £50,000. That is a big outlay against the background of a declining market.
Many will also argue that hire cars, registered outside York but operating in the City, should be subject to the same rules.