Call for Council to release results of resident's opinion poll
Labour and Green Councillors voted through a Council budget for this year which includes a big reduction in waste collection costs.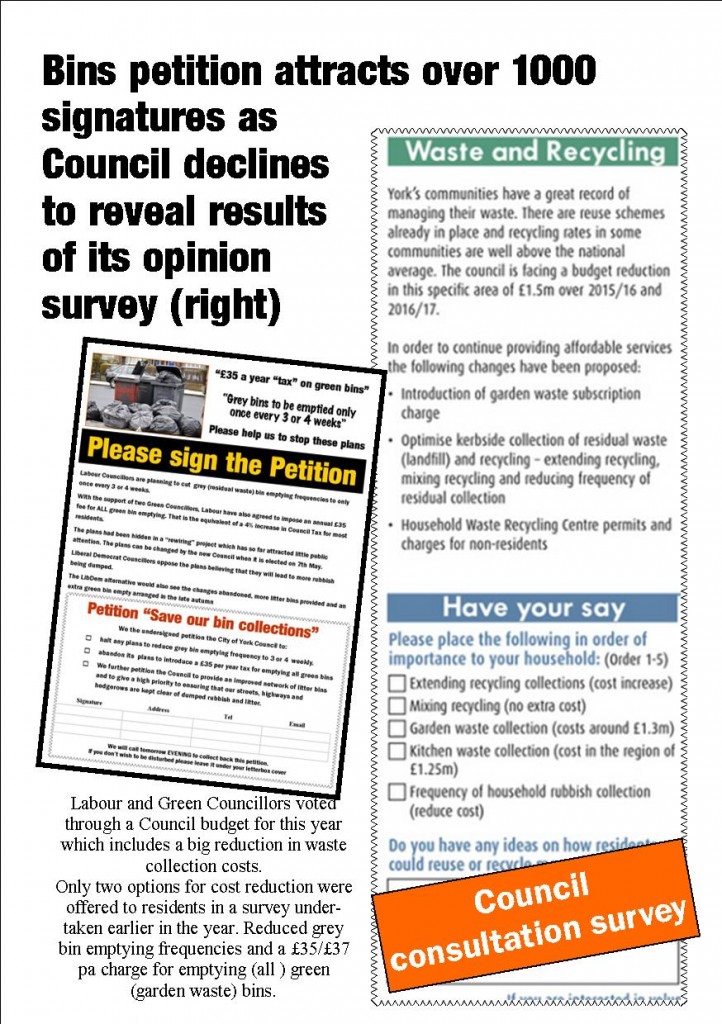 Only two options for cost reduction were offered to residents in a survey undertaken earlier in the year.
Reduced grey bin emptying frequencies &
£35/£37 pa charge for emptying (all) green (garden waste) bins.
We said at the time that the survey was deeply flawed.
Now the Council has now said that it won't reveal the results of its survey until after the Council elections on May 7th.
Labour's charging plans were leaked last autumn. Not surprisingly neither they or the Greens have been candid about the plans in their election manifestos that are currently being circulated
Copies of the petition for can be downloaded from here