Another Coronavirus case reported in York
As of today, Thursday, April 2, there were 36 confirmed cases in York – up one on Wednesday's total.
Doorstep deliveries – latest
Another fresh food home delivery option in #York https://facebook.com/heslingtonfreshfoods/…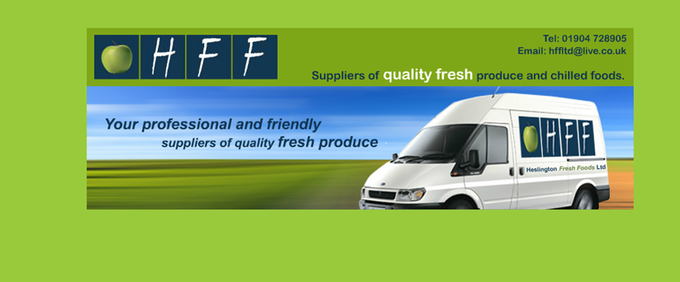 Supermarket queue length information can now be found on @Foxwoodra Facebook page. Please help to keep it up to date. https://facebook.com/FoxwoodResidentsAssociation/
@Connected_York is now offering an App giving details of some of the stores in #York who are offering home delivery services. https://we-are-connected.co.uk/
Askham Bog
Although the Yorkshire Wildlife Trust announced last week that it is securing where possible some of its reserves, there have been a small number of vehicles parked outside Askham Bog (Tadcaster Road) at times over the last few days.
The Trust said "As you are now aware, we've made the difficult decision to discourage access to our nature reserves because of the Coronavirus (Covid19) pandemic.
Where possible, we will be closing gates and facilities at our nature reserves. However, as they are natural spaces it is not always possible to secure them; particularly where there are public rights of way passing through and wildlife needs to travel safely across our boundaries.
If you live locally to a Yorkshire Wildlife Trust nature reserve and are accessing it for your daily dose of outdoor time, then please do it with the utmost sensitivity and care, and adhere to current government guidelines around social distancing".
York Financial Assistance scheme updates
The Council reports on support for residents and businesses
YFAS has had 45 emergency applications since 23 March. We have paid 23 with a total value of £2440. Those who haven't been paid have been asked to provide more information on their circumstances.
Since 23 March we have had 199 Council Tax Support applications
Since set up, as of this morning our helpline has answered 855 calls and 759 emails. These calls and emails do not reflect all the people who have asked for help as the help is also being requested via "other" call paths and mailboxes.
We have over 2,800 volunteers signed up
We have had 1,600 calls for help and deployed 750 of our volunteers.
We have already applied the business rates holiday to over 4000 accounts and have now created a secure new system to process grants totalling nearly £40m across 2500 eligible businesses.
We have written to all 2500 businesses it has identified as eligible for the grants.
Council advice for landlords and agents
Landlords and letting agents concerned about the impact of Coronavirus, should read the following guidance and advice. We will not increase fees this year for licenses for Houses in Multiple Occupation (HMO).
Landlords applying for a new licence or renewing an existing one, have a three-month holiday period to pay fees if needed. Please email hmolicensing@york.gov.uk for more information.
Licence holders with outstanding conditions applied to their licences can apply for an extensions to some of these conditions by emailing hmolicensing@york.gov.uk .
Due to Government restrictions, our work will focus on essential matters where we believe there is imminent risk to health. We will keep the situation under review.
Rents/evictions
For information on the Government's announcement about evictions and support for those renting, please see:
www.gov.uk/government/news/complete-ban-on-evictions-and-additional-protection-for-renters
Some practical points to consider:
If rent is owed, please ensure your tenant is aware of it.
If your tenant is experiencing financial difficulty, please refer them to the council's website
Ask your tenants to put their concerns to you in writing/email so you can discuss the matter with them with all the relevant facts to hand.
Ask your mortgage lender what arrangements they are putting in place. The Government has confirmed that the three-month mortgage payment holiday includes landlords whose tenants are experiencing financial difficulties due to coronavirus.
Some landlords have already offered tenants a discount on rent or a rent holiday. Remember, that as with the mortgage holidays, this deferred rent will have to be paid back in the future.
Speak to your tenant's guarantor, where there is one.
Ask your insurer if they can offer rent and legal protection.
Keep your records up to date. This should include every conversation, phone call or email. Any arrears dating prior to 18 March 2020 should not be factored into this Coronavirus situation.
Waste collection boost from First York
First York bus drivers are helping to continue refuse collections. Four bus drivers with First York are learning how to operate bin lorries in a joint initiative with City of York Council (CYC) to support contingency planning for waste collection if there is a crew shortage from the impact of coronavirus.
The drivers began their training at the council's Hazel Court depot this week and will spend four days developing skills in driving and manoeuvring the vehicle, operating the bin hoist, compacting devices and safety procedures with a x-person team on board.
Marc Bichtemann, Managing Director of First York, said: "We have a close partnership the council and began thinking how we could support vital community services in other ways. Our drivers already have the skills in handling a large vehicle, so it seemed ideal to transfer this capability to driving bin lorries and provide a quick solution to any sudden changes in its waste management workforce."
Driving a bin lorry requires a Class C HGV licence. First York put out a message to its eligible drivers and employees Simmy (correct) Hayward, Steve Ferry, Robert Dande and Chris Lucas signed-up for the training.
Robert said: "We're all used to working in the community, but with the buses and passengers so dramatically reduced at the moment it's a different situation. This is a chance to use our skills and help other essential services continue as normally as possible."
Former Westfield school head dies
The former head of Westfield Junior School Mark Barnett has died. He may have become the latest victim of the COVID-19 virus. An inspirational figure for many local people he was the power behind the schools transformation a couple of decades ago. RIP
York Council House rent rise shelved for 3 months
The annual rent increase for City of York Council tenants is to be halted for three months due to the coronavirus emergency.
At the start of each financial year, annual rent increases usually come into effect. We are unable to reverse the annual increase in the billing system at this late stage, but residents are being assured that this increase will be refunded.
Council tenants are asked to pay their rent as usual and, those eligible, will be repaid the extra rent for the first three months of this financial year from 1 April 2020.
Tenants don't need to take any further action because the refund will be credited direct to their rent account.
Tenants receiving Universal Credit and / or housing benefits are not affected by the increase as their rental costs are already met by the Government / the council.
"While we can't reverse the annual increase in the billing system at this stage in the financial year, we will ensure no individual has to cover this increase for the first three months of the year.
"Anyone worried about paying their rent as a result of changes in their circumstances due to the current emergency, should contact their housing management officer (HMO) and seek advice at: www.york.gov.uk/COVIDHousing
"For more detail on the financial help available to tenants affected by Coronavirus, please go to: www.york.gov.uk/COVIDFinancialHelp ."
York Council West Offices close
Following the Government's advice that people should only travel for essential reasons, such as food, health or critical work, City of York Council will be closing its customer centre at West Offices from Thursday 2 April in order to protect residents and prevent the spread of Covid-19 in the city.
The customer centre has seen a large drop in the number of people visiting, as people have followed the Government's health advice by staying home to slow the spread of coronavirus. Those visits that have happened have related to issues such as planning and would not meet the Government criteria of essential travel and therefore, risk staff and residents health.
Our priority is to ensure we are able to provide essential services to those in most need and do not create an increased risk of infection.
All welfare and business support information and forms are available online and those residents who need more help can call the customer centre on 01904 551550.
For routine business, as always, residents can call our customer service team during opening hours. People can also visit www.york.gov.uk where they can access most services 24/7. With many services reduced or with different arrangements, customers are advised to visit the council website for more information.
Essential face to face conversations with vulnerable residents and those accessing social care will still be facilitated as part of their existing care. Any visits to individual's homes will follow public health guidance. Existing community and neighbourhood support will continue and the council's new network of community hubs are co-ordinating work locally to ensure vulnerable people are identified, and are able to access the support they need.
People needing help with no other source in place, can email COVID19help@york.gov.uk and they will be contacted.
All of our welfare benefits, including council tax and housing, and emergency schemes are available online with assistance available over the phone.
All services previously provided face to face in the customer centre by appointment, for example revenues and benefits, housing, planning and Citizens Advice York will all be available over the phone.
Our phone lines are open Monday to Friday from 8.30am until 5.30pm except on bank holidays. Remember most queries can be answered 24 hours a day, 7 days a week, on our website.
The council will closely monitor and follow Government advice and reopen the customer centre when guidelines allow.
Executive member for finance and performance, Cllr Nigel Ayre, said:
"The safety of our residents and staff is of paramount importance. To implement social distancing safe practices, we have had to review how the customer service operates. We all need to reduce the spread of coronavirus to protect our communities and as a result, we have taken the decision to temporarily close the customer centre while the current Government guidelines are in place.
"Following the Governments advice last week to only make essential journeys for food or work, we have seen a marked drop in visits to our customer centre. People have been accessing our services through different means, either by phone or online.
"I'd like to reassure people that we are open for business and they will still get the same level of service over the phone or online, we just need to be extra careful to minimise face to face contact to help slow the spread of the virus."
"Essential social care appointments will still be carried out and facilitated at an individual's home, rather than in West Offices. Our new community hubs and 2000+ registered volunteers are ensuring support is given to those most in need."