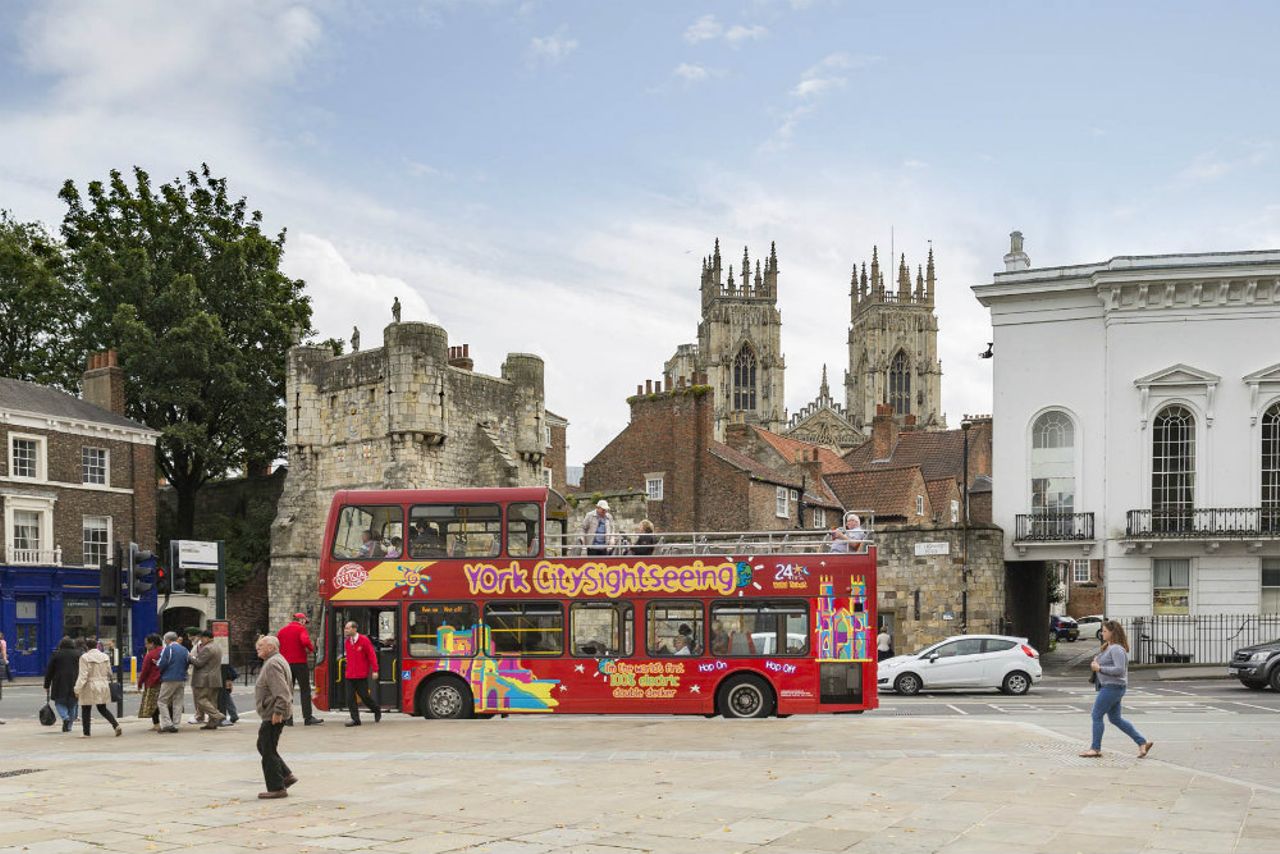 The Council is being recommended to ditch a trial which has seen City Tour buses converted to run on battery power. Apparently, a trial of "retrofitting" buses to run on electricity, started 5 years ago, has been judged a failure due to reliability problems.
A grant to convert some of the 6 open-top buses used on York's City Sightseeing tour service from diesel engines to be fully electric was approved in 2013. The buses had been criticised during the last decade  for affecting air quality standards on some of the City's narrower streets.
A report to a meeting next week says that in York , and other open top tour city's, the conversion has not achieved high reliability standards. Only 4 buses were converted and many of the services provided by them had to be run by substitute diesel powered buses.
A "Clean Air Zone" has been introduced in the City centre. This means that those buses regularly accessing the City centre must either be electric or must meet the more stringent Euro VI diesel emission standards.
It is understood that the operators of the services have tried to obtain open topped low emission vehicles but currently none are available either as electrics or with Euro VI standard engines at affordable prices..
It looks like the open top service will cease later this year with conventional layout buses being substituted.
NB. There has been extensive investment in electric buses in the City. York will have one of the UK's highest proportion of mileage operated by electric buses once the new park and ride electric fleet arrives over the next 3 months