To understand the real reasons behind why queuing traffic is causing congestion problems at York's central waste collection site you have to go back a few years.
Until 2012, York operated three civic amenity (recycling) sites that residents could use to dispose of unwanted items. One (at Beckfield Lane) was located on the west of the City, as second (Towthorpe) was located in the east with the third being Hazel Court.
In 2009 the Council announced a plan to create a salvage and reuse centre. It was likely to be located at the existing waste transhipment centre at Harewood Whin. It aimed to go a step further in encouraging the reuse of items that had not reached the end of their lives. Reuse/salvage has less environmental impact than either incineration (or even recycling)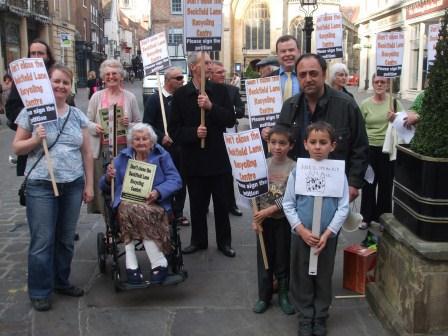 A new Labour administration – elected in 2011 – made two mistakes. It scrapped plans for the salvage centre and simultaneously announced the closure of the Beckfield Lane site.
The site was subsequently developed for housing.
In effect, 75% of the City now tries to funnel its waste through the Hazel Court site.
There are some alternatives. So called "bring" bins are located in car parks. They typically provide facilities for recycling paper, cans, glass, clothes, and shoes.
The web based "freecycle" group seeks to put item donors in touch with potential users. (The service closed down for much of lockdown but is now operating again). Private scrap dealers also tour and collect in some areas, but it is a largely uncoordinated service. In some areas "surplus food" is distributed by volunteers to those in need.
For many years, ward committees funded visits by skips to estates. These provided an option for those without personal transport to dispose of items. In some wards the vehicles toured the area on a particular day picking up discarded items. This service has also largely disappeared.
The Council should publish details of the amount of waste being deposited at Hazel Court by type.
That will provide them with valuable information on what needs to be done to ease further the demands on Hazel Court and surrounding roads.