19th February 2020
@ 6:30 pm – 7:30 pm 
£5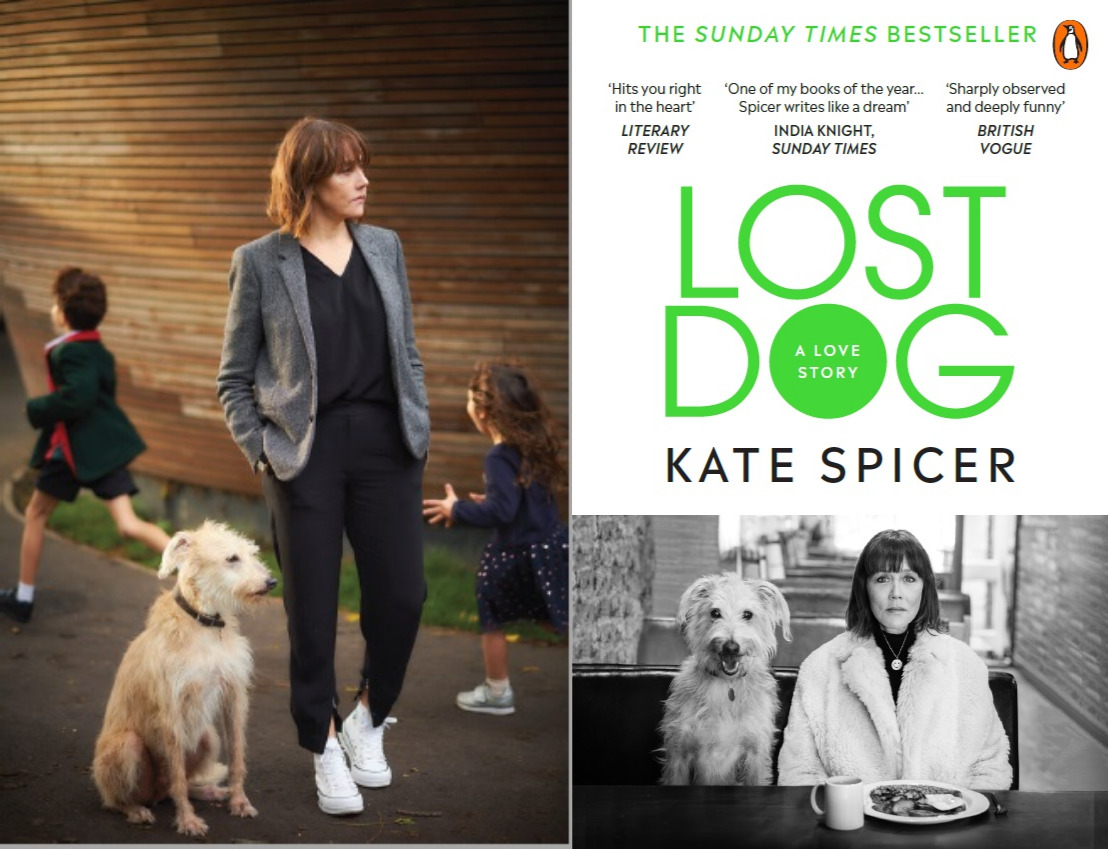 Join Kate Spicer and Wolfy as she discusses her life-affirming memoir about the myth of modern womanhood and the joy in the relationship between human and canine.
Kate is a middle-aged woman trying to bring some order in her messy life. When she adopts a lurcher called Wolfy, the shabby rescue dog saves her from herself and restores peace and love to her human relationships. Redeemed, life is looking up. But then the dog disappears. Will she save him – and can she save herself from slipping back into her worst habits?
As she trudges endlessly calling his name in the hopeless hope she may find him, she runs into other people's landscapes and lives, finding allies amongst not just the army of dog walkers that come out to help her but psychics, newsreaders, celebrities, homeless people and one mysterious midnight jogger.
Trying to find her dog tests her relationship, and her sanity, to their limits – and gets her thinking about life, and why things have turned out as they have for her. A brilliant, life-affirming memoir, which reaches into both life's darkest and most uplifting places, critics and readers alike agree that Lost Dog is a book like no other about the myth of modern womanhood, the depths we can fall to and the enduring mystery and joy in the relationship between human and canine.

Explore York in partnership with Fox Lane Books