North Yorkshire Mayor plan a fait accompli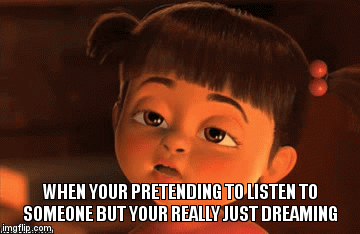 Many York residents will be irritated today, when they realise that the supposed consultation, on what the City might get out of losing its independence to a North Yorkshire Mayor, was a sham.
A list of funding requests to oil the coup appears to have already been endorsed by City Leaders. It is set to be nodded through as part of a heavy agenda at a "virtual" executive meeting next week.
The naive may have been distracted by the sweeteners leaked by the government this week. Variously these include siting the House of Lords, major government departments or even, temporarily, the House of Commons in the City. All are unlikely but mock indignation from southern peers and Lancastrian Mayors simply adds credibility to the ploy.
In a post COVID recession there will be no funding available for such changes.
Local government in York and North Yorkshire (YNY) is now seeking funding of £25 million a year in what is termed a Mayoral Devolution Deal. It forms part of what some are claiming would be a £2.4 billion investment package over the next 30 years. This is money currently allocated by central government (it is not additional funding).
Under the Councils plans it would fall into the hands of an elected Mayor.
Background reports suggest that the Mayor would operate through a combined authority committee comprised of – based on what is happening elsewhere – three or four unitary authority Leaders. It is possible – depending on whether the York authority can retain its present boundaries – that the committee would be comprised of the members of only one political party.
However, the rub is that it is the Mayor alone who would hold executive decision-making powers.
The Mayor would take on responsibility for police and fire in addition to a whole raft of powers covering transport, digital communications, urban modernisation, housing, planning, skills, business development, energy and the natural environment. This would involve setting up a huge support organisation dwarfing existing local government bureaucracies.
We have seen how the only other individual elected to executive authority in YNY (the Police and Fire Commissioner) became gradually enmeshed in debilitating power wrangles. This ultimately led to her being jettisoned by her own party.
The old saying that Power tends to corrupt, and absolute power corrupts absolutely seems to ring true.
The Council has published a menu of changes that it seeks in return for the loss of independence. There is no mention in the programme of the principle of subsidiarity – decisions being taken as close to those who are affected as possible. There is no mention of any need to fetter the powers of the mayor. There is no "recall" option. There is no requirement for a consensual budget approvals process.
It would be the Mayor who would approve Spatial (strategic) plans for the whole of the area. It would the Mayor who would have compulsory purchase powers which could be used to reshape both town and country.
The list of so called "asks" includes something for everyone.
Some environmentalists will love the idea that we'll only – even in remote rural areas – be using electric vehicles in 5 years' time while the now obligatory "plant more trees" campaign has acquired ritual status in all government documents. The same environmentalist may skim over the plan for agriculture – an important industry in North Yorkshire – the policy for which depends almost entirely on bio science driven change. Concerns about genetically modified crops would be side lined as would be the chlorinated chicken debate and the other less desirable impacts of BREXIT.
Only the truly gullible would be bought off by such illusions.
Will a LibDem dominated York Council executive buy the "pig in a poke"?
We hope not.
Other devolved structures are available which, although perhaps not producing the same headline expenditure opportunities, would at least retain more independence for the City.
Those other choices, which should include the status quo, need to be exemplified with residents being given a real opportunity to influence which, if any, are pursued further.