Sainsbury's
Sainsbury's has changed its new opening time policy for the elderly and vulnerable and NHS staff. The chain now says it will open half an hour earlier for all NHS staff each day at 7.30am.
While special shopping times for the elderly or at-risk will continue to be every Monday, Wednesday and Friday between 8am-9am.
Morrisons
Morrisons has changed its hours. 7am – 8am Mondays to Saturdays, are for NHS workers (need badge), Normal hours 8am – 8pm. Sundays, 10am – 4pm.
Changes that most supermarkets are making although some are reserving first hour on some days for over 70's.  Really need the Council, Make it York or Chamber of Trade to put up a web site with opening hours, delivery slot availability and stock position information for all stores.
Council newsletter planned
The York Council has pledged to issue a newsletter to every residence in the City giving Corona virus advice before the end of the week. 
National Trust
We've closed our parks and gardens to restrict the spread of coronavirus, as well as, built properties. Many of our car parks for countryside and coastal locations are now likely to be closed. We urgently request people to stay local, observe social distancing and to not travel.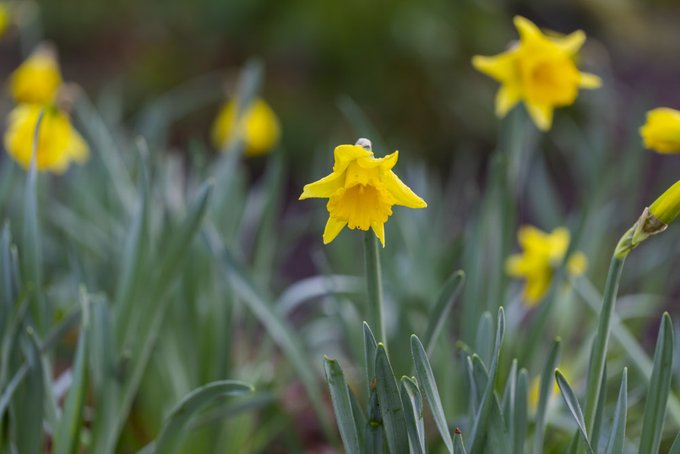 Self employed
An important message for self-employed residents of York from City of York Council.
Essential links for #selfemployed or people on or needing benefits:https://t.co/X1sGRPSe6A…https://t.co/5IqNzCCCX9…https://t.co/vs6FpfP70D…https://t.co/TznxPfJfSg…https://t.co/wjYHDWB8gc…https://t.co/PlMXljHWXY…
If you have a mortgage contact your lender. 
Libraries to expand online and home delivery service
This follows the Government's announcement yesterday that pubs, restaurants, cafes and leisure centres are to close.
A service to safely deliver and collect books for those who can't access the internet are also being scaled up. Residents now don't have to return borrowed items until 30th June, and won't be fined.
After receiving advice from Public Health, from midday today (Saturday 21 March, 12 noon), Explore Libraries are moving their services online.
Cllr Darryl Smalley, Executive Member for Culture, Leisure and Communities, said:
Explore Library and Archives already has many fantastic online services and are working quickly to create even more.
"In this period of social distancing and self-isolation, I hope and expect residents' engagement in York's library service to rocket.
Reading for pleasure is a brilliant and restful way to relax, especially important for those in self isolation, and will continue to support people's emotional wellbeing whilst they are at home."
City of York Council will be working with communities in the coming week to ensure community hubs are in operation across York, supporting the most vulnerable residents with foods and medicines, and making the most of the city's increasing pool of volunteers.
We're also looking at how council services which currently run from Explore's Library Learning Centres can be delivered differently; we'll keep you informed about them as soon as possible.
Fiona Williams, chief executive of Explore Learning Library Centre, said:
We are working hard and in close partnership with City of York Council to deliver a range of online services to support people at this difficult time.
"We are also looking at ways to safely deliver books to those who can't access the internet. Any items currently on loan from us don't need to be returned until June – and we won't be fining anyone for them!
"Please look out for and enjoy our new and existing services at https://exploreyork.org.uk/coronavirus."
Residents who would like to help the city through this difficult time and volunteer, are being asked to sign up by email: volunteering@york.gov.uk or telephone: 01904 551550, or visit: www.york.gov.uk/COVIDVolunteering.
We will ask for details of their skills and capacity, match them to an existing voluntary group or train them ourselves, coordinating with city groups and council requirements, manage them to deliver support where it is needed.
Residents who do not currently have any access to support, but who need help because of impact of COVID-19, are asked to contact our Community Support Coordinators by email: covid19help@york.gov.uk or telephone: 01904 551550 for assistance.
Vulnerable Groups
NHS England is set to write to 1.5 million peple in the UK most at risk.
Those at-risk people will receive letters or text messages, strongly advising them not to go out for 12 weeks to protect themselves.
This includes people who have received organ transplants, are living with severe respiratory conditions such as cystic fibrosis or specific cancers, such as blood or bone marrow.
York Corona cases
The number of coronavirus cases in York increased by two – from six to eight. No confirmation  has been published on the number of early cases (from Janaury) who have now recovered