Initially we thought this was a joke but apparently not.
The York Council is now seeking volunteer "Leaf Wardens". Their job will be to sweep up fallen leaves from (Council owned) public places including highways.
Now we know that many residents do try to keep the area outside their homes clean and tidy. Many will pick up litter, remove weeds and even mow verges.
Some may sweep up fallen leaves while others may clear snow.
The motivation for most volunteers is to improve the appearance of their neighbourhood over and above what is possible using the resources available to the local authority.
But it is what the label suggests – a voluntary action prompted by community pride.
In our view, the Council is now trying too hard to institutionalise and exploit that goodwill
So we now have "snow wardens", "flood wardens" and "litter pickers" all kitted out by the Council.
The collapse of the weed killing programme this summer, footpaths blocked by overgrown trees/ hedges and, most recently, a sharp decline in the reliability of the bin emptying service should have acted as a "wake up" call to the Councils leadership.
What residents first want to see – before they are asked to do a second job as well as their day job – is the Council delivering good quality public services at street level on a consistent basis.
No one expects leaves to be swept up immediately the first bad weather of autumn arrives. But they do expect to be told what the Council will do, when and to what standard.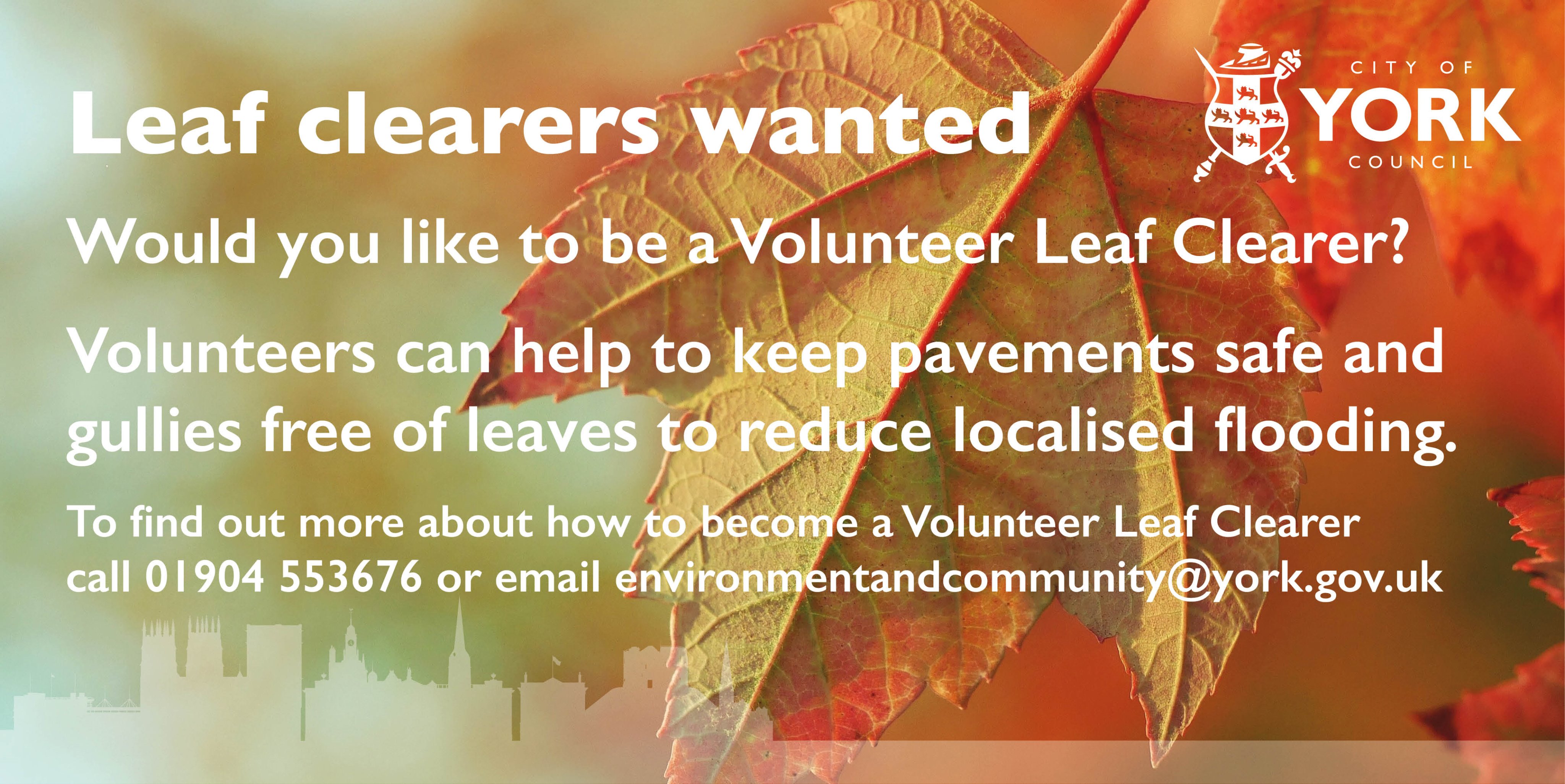 The council should publish revised "customer contracts" or "Service Level Agreements" and report back regularly on improvement plans.
They should then consult Parish Councils, Councillors and residents associations before they offer any patronising training on how to sweep up leaves.