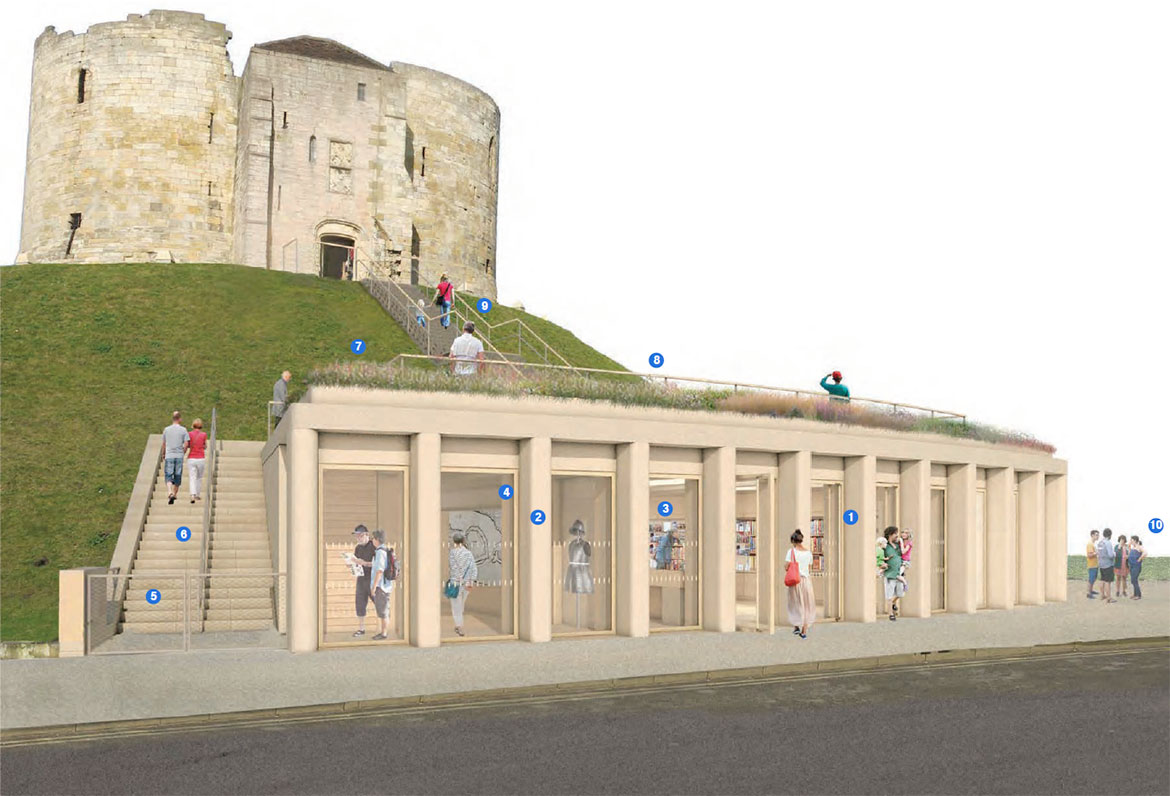 Council officials are recommending that the controversial new visitor centre at Clifford's Tower should get the "go ahead"
In a report to next weeks planning  committee, they propose to overrule the views of just about every major conservation group in the City.
Those objecting to the English Heritage plan include:
YORK CIVIC TRUST
 THE SOCIETY FOR THE PROTECTION OF ANCIENT BUILDINGS
YORK GEORGIAN SOCIETY
GUILDHALL PLANNING PANEL
RIVER FOSS SOCIETY
In the main the objections refer to the loss of a unique view of the City although some criticise the architectural approach. Several say any visitor centre should form part of an holistic approach incorporating improvements to the adjacent car park.
The repairs and improvements planned for the Tower itself have generally been welcomed.